Ground Investigation Ltd is a geotechnical site investigation company. Our speciality is in situ testing. We are based in Albany, Auckland and we also have a base in Christchurch. We work on projects all over New Zealand.
We have a team of operators and technical staff with a wealth of experience in site investigations and in situ testing. We are continually improving the capabilities and quality of our work by keeping abreast of the latest technology.
We have worked on numerous projects throughout New Zealand, from simple house sites to large civil infrastructure projects. We have undertaken thousands of CPT and SDMT tests. Click to view our projects that we have worked on.
Ground Investigation's comprehensive range of in situ testing services are carried out by trained and experienced operators to international geotechnical site investigation standards. Ground Investigation is committed to providing quality in situ test results that you can rely on.
Our moto: "Best Possible Data"
OTHER GEOTECHNICAL SITE INVESTIGATION SERVICES
We have collated a series of case studies to highlight the versatility and ability of our machines and operators to access difficult locations. Whether it be geotechnical site investigation on steep slopes, over water work, low head room basements, soft ground sites, walls and obstructions or tight spaces between or inside buildings, we have the experience and resources to get the job done.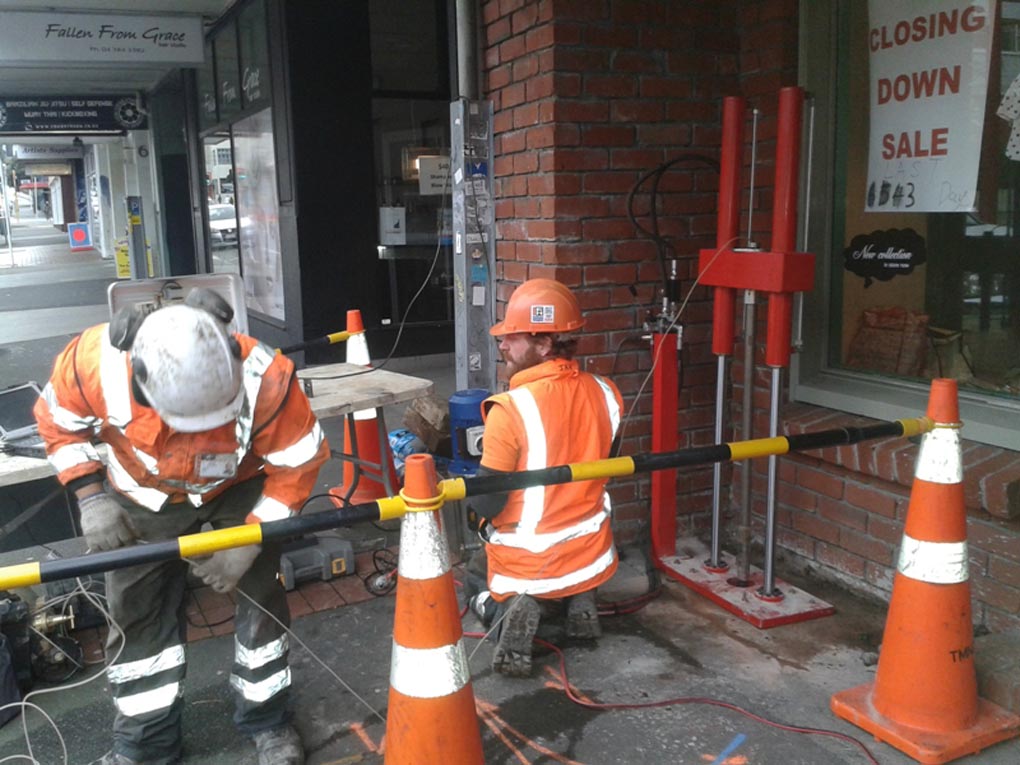 Building Seismic Upgrades | Ghuznee Street, Wellington
We have carried out many investigations using our hand portable pushing equipment under canopies next buildings and inside the confines of existing buildings for seismic upgrade projects. Both SDMT and CPT testing can be undertaken using this equipment.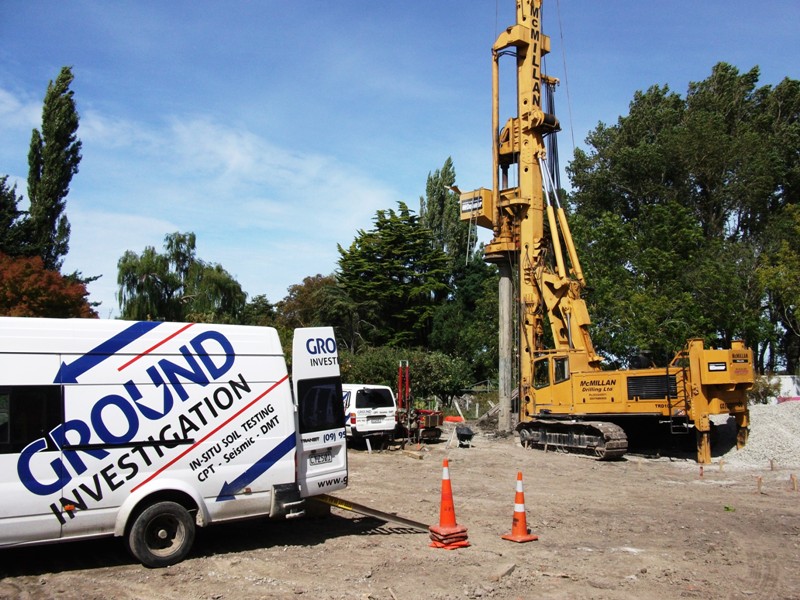 Ground Improvement Projects | Old Taitapu Road, Christchurch
We have carried out CPT and SDMT tests using both our Pagani and Truck CPT rigs on numerous ground improvement projects throughout New Zealand, but mostly in the Christchurch area following the Canterbury earthquake sequence. We have tested for ground improvement methods of deep soil mixing, stone columns, driven piles and mass stabilisation projects.
Difficult Access? No Problem
We specialise in providing in situ testing services on difficult access sites. We have many years experience in accessing all sorts of sites. Please contact us to discuss your difficult access site.
You may be surprised where our rigs can go.